Welcome to Kings Pharmacy
We are a locally-owned community pharmacy dedicated to providing personalized service at an affordable price. As a third generation pharmacist, Michael Corbin and his family have been providing premium prescription services to the Boynton Beach community since 1922. With a long history of healthcare excellence, you can trust us with your prescriptions, over-the-counter meds and specialty compounding needs. Our experienced staff members can answer any and all questions you may have. Kings Pharmacy is proud to be your source for all of your pharmaceutical needs. At Kings Pharmacy, you can count on personal attention provided by our caring, professional staff. Our expertly trained pharmacists and friendly staff pride themselves on making sure your pharmacy experience exceeds expectations. Visit us today to experience the Kings Pharmacy difference.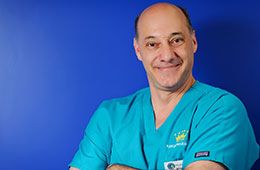 Meet Michael Corbin, R.Ph
As a 3rd generation pharmacist, Michael began working with his grandfather and father in New York. He gained extensive experience in the ownership and management of retail pharmacy. Michael graduated from the University of Florida, College of Pharmacy, and started his career at Florida Medical Center. He specialized in compounding oncology and intravenous medication. Michael then moved to retail pharmacy and opened the first of three stores on Long Island, NY, where he compounded and filled regular retail prescriptions successfully for over a decade. Michael then moved to Florida to become the Director of Pharmacy for a 40 store chain.
Michael is a well-respected, compassionate and a familiar figure in the community. He provides an important service, one that is hard to come by in the fast paced world of corporate America, one on one personal service with a familiar face to his long term loyal patients.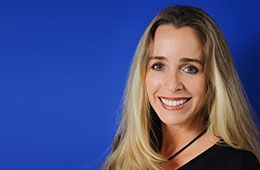 Meet Erin Blood, R.Ph
Erin Blood graduated from Massachusetts College of Pharmacy in 1992. She then began a lifetime of continued education. Studying yoga, meditation, nutrition and traditional pharmacy have always been her passions.
Her Pharmacy training includes extensive courses in Compounding Pharmaceuticals at Professional Compounding Centers of America and courses in Bio-identical Hormone Replacement Therapy. It is her goal to combine traditional medicine with BHRT and nutritional supplements while working with the practitioner for overall well-being of the patient.
In January of 2011, Erin joined Kings Pharmacy in Boynton Beach, FL. Erin and Michael Corbin has expanded their services to include Compounding Pharmacy.
Together Erin and Michael can now provide extensive custom compounding in many areas of practice. Some examples are: Bio-identical Hormone Replacement Therapy-(BHRT), veterinary, pediatric, dermatological and adult products of various dosage forms, such as suppositories, ointments, gels, creams, capsules and effervescent formulas.
A Glimpse Into Our Pharmacy